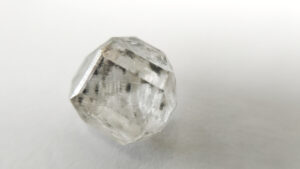 Almost all people consider their relationship unique and whenever they think of gifts, they want them to be unique. An engagement ring symbolizes an important turning point of a relationship and many want the day to be special and exclusive. For making the day more remarkable, people search for a perfect and unique engagement ring and if you are on such a pursuit, you can consider a hexagonal diamond ring for your engagement ring.
It takes guts to leave the crowd and choose a less common unique shaped diamond as your engagement ring diamond. Doing so is not easy and you may have a lot of questions in your mind regarding the practicality of using a hexagonal engagement ring. Don't worry. In this article, we are discussing some questions frequently asked by people who are intending to buy a hexagonal diamond ring.
What Is A Hexagon Engagement Ring?
The stone used for the engagement ring, both diamond and other gemstones, is cut into a hexagonal shape and set in the ring. The seating of the stone is also shaped like a hexagon. It is also common to use round-cut diamonds in hexagonal seating to look like a hexagonal shape.
Are Hexagonal-Shaped Diamonds Expensive?
Like any other diamond, the price of a hexagon-cut diamond depends on the quality parameters of a diamond called the 'Four Cs'. We can say that among the 'Four Cs', cut quality is the most important for a hexagon-shaped diamond. Rather than compromising on quality parameters, you can consider a hexagonal lab-grown diamond to save a good amount of money.
Can You Find Hexagonal Diamond Rings In All Jewelry Stores?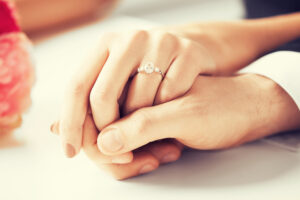 As you may know, a hexagonal diamond shape is a non-traditional diamond shape and you may not find them in all diamond stores just like you find round cut diamonds. They are somewhat rare and hence if you find a good hexagonal diamond, you can make a beautiful diamond engagement ring that stands out from the crowd.
Is It Necessary For The Gemstone To Be Hexagonal To Fit In A Hexagonal Ring Setting?
No, it is not necessary. It is better to use hexagonally cut diamonds in a hexagon ring setting, but if you want, you can also use round cut diamonds in a hexagonal ring setting. A round-cut diamond will get a geometric appearance if used in a hexagonal ring setting. When these stones are surrounded by a diamond halo or a swarm of baguette stones, they appear more angular.