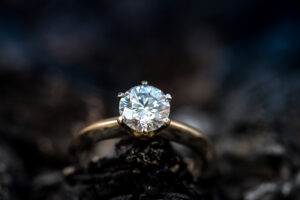 Designing your own engagement ring can be a thrilling and blissful experience when compared to getting a pre-designed ring from a jewelry store. When designing a ring, you will be taking part in its creation from the beginning. Also creating your own engagement ring can help to make it one of a kind and beautiful.
But designing an engagement on your own from the beginning might not be an easy task. Therefore, we list some tips that can be helpful for you when creating your own customized engagement ring.
Set A Budget
If you do not want to spend all your savings on the engagement ring, then it is better to set a budget during the initial stages itself. This can help to select various parameters like stones, metals, etc. based on the amount you have to spare.
If you want to get diamond rings for affordable prices, you can get lab grown diamonds that can be less expensive than natural versions. Getting diamonds from online stores can also help to save a significant amount on these stones. Another option to get diamonds at affordable rates is to compromise on various quality parameters like color, clarity, etc.
If you cannot afford diamonds, then you can choose alternative gemstones for the engagement rings. These stones can be greatly affordable than diamonds and can offer a distinct appeal for your ring.
Find Unique Ring Designs Online
If you have a design in mind, then creating the engagement ring can be easy for you. But you don't have to worry even if you do not have any idea about the right design to choose. You can seek the help of the internet to find unique designs that inspire you. There is a wide array of engagement ring designs available online which makes it easy for you to choose different features and embellishments you want on your ring.
Find The Best Jeweler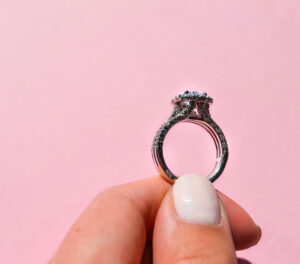 Make sure to choose a jeweler who can meet your requirements. If your jeweler has good experience in creating custom-made jewelry, then they can help with bringing your dream design to life without any flaws. Both physical and online jewelry stores now offer services that aid customers to create their own engagement rings.
Choose A Metal That Can Match Your Gemstones
Most people prefer white metals like platinum and white gold for diamonds, as they can complement the white sparkle of these stones in a brilliant way. But if you choose other gemstones, choosing yellow gold can be a great option, as it can help to bring an antique touch to your ring.
You can make the engagement ring creation easy by finding a designer who can create a stunning design based on your specific requirements.