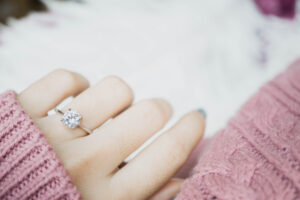 A diamond ring or any piece of diamond jewelry is one of the most important purchases you'll make. Therefore, it is critical to make sure that the jewels that will be featured prominently in our fondest memories aren't produced through a cycle of ethical and environmental conflict.
In this article, we will take a look at ethical diamonds and how they can make a difference in the lives of exploited mining communities.
What Do You Know About Ethical Diamonds?
To put it simply, diamonds that are mined without harming the ecosystem or employees are called ethical diamonds. In that sense, lab-grown diamonds are ethical diamonds.  Every diamond begins as a rough stone deep below the Earth's bowels, as is commonly acknowledged.
Pipe mining and alluvial mining are the two methods for obtaining them from ocean beds. While some corporations use heavy gear to delve far beneath the surface of the Earth, a significant percentage of mining is still done by hand in adverse environments.
The environmental consequences of unethical mining add to the humanitarian crimes. The sand of riverbeds is shifted in the search for newer locations to mine, resulting in vast mining holes filled with stagnant water that acts as a breeding site for diseases and pests.
Furthermore, even as young as the age of five, kids born into miners' households are frequently engaged in the same profession. Ethical diamonds are only classified as such if certain infractions are avoided during the manufacturing process.
Rise Of Ethical Diamonds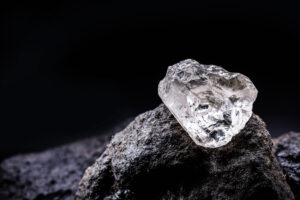 The term 'blood diamonds' became popular in the late 1990s, referring to the terrorism perpetrated against African miners. Following decades of colonization, African areas were restored to their people, only to see the formation of rebel organizations who employ violence to destabilize existing governments. The diamonds were then unlawfully bartered for firearms and ammunition after illegally taking over diamond mines—often by inflicting inhumane atrocities.
These diamonds eventually end up in the world's most prestigious jewelry stores, where they'd be bought by customers who have no idea they were contaminated with blood and violence. In the decades afterward, growing public attention has resulted in the emergence of conflict-free or ethical diamonds that can be traced back to their origins to make sure they did not contribute to conflict and violence in mining communities.
Final Thoughts
Make sure your jeweler can provide appropriate answers concerning the supply chain when buying a diamond as well as the source of each diamond.