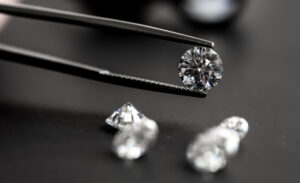 It's tough to determine how much money to save aside for an engagement ring, even for the statistically inclined. But it's not as difficult as you might imagine – and when you do find the ideal engagement ring, it can be a gratifying buy. Before you buy a ring, make sure you can afford it, especially if you're starting your new life as husband and wife with shared resources. Fortunately, determining how much money you have to spend isn't difficult.
Here are some tips that will help you to set up a budget for buying engagement rings.
Know Your Expenses And Income
When budgeting for a large purchase, such as a diamond engagement ring, the very first thing you need to do is take a hard look at your expenses and income. Simply add up your own earnings if you're surprising your lover with a ring. Calculate a monthly average if your revenue fluctuates from month to month.
It's preferable to guess on the high side if you need to conduct any calculating with your monthly costs. Subtract your monthly costs from your monthly income to arrive at your net monthly income. The amount you receive is additional money which you can spend on whatever you wish. A chunk of your money should go towards your engagement ring.
Consider Your Priorities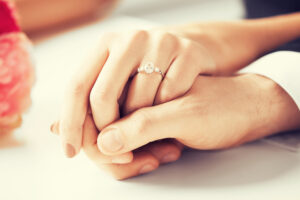 Setting your priorities is the next step in the process. Think about how you'd like your lab-grown diamond engagement ring to look. Think about the diamond's quality, the metal band, and the cut, among other things. A jeweler can assist you in exploring the possibilities within your price range and making wise concessions once you've established some of your criteria.
We advocate purchasing a smaller, higher-quality diamond rather than a larger, flaw-prone diamond. If you have a tight budget, a non-designer engagement ring is a better option than a designer engagement ring because they are less expensive. If you can't locate the ideal ring within your budget, you can work with a jeweler to design something totally special for your soon-to-be fiancé.
Consider Your Payment Method
Last but not least, think about how you'll pay for it. When searching for an engagement ring, the three most typical methods of payment are cash, finance, and credit card. While many people like to pay using a credit card, think about if this is the best option for you.