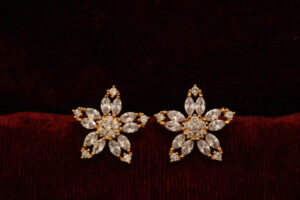 Natural diamonds and artificial diamonds are so similar that you cannot tell both apart. Both diamond types have identical optical, chemical and physical properties. The lone distinction between both is the location they came from. Read on to know more about natural diamonds and lab grown diamonds for use in jewelry.
Artificial Diamonds Are Unlike Diamond Simulants
The word simulants refer to other gemstones that resemble diamonds. In other words, those gems may appear similar to diamonds but lack the same physical, optical and chemical properties. An example of a diamond simulant is cubic zirconia. Some have the wrong impression that diamond simulants and synthetic diamonds are the same. The word synthetic perhaps implies that those are not diamonds, but it is not the case. You can come across a white sapphire stone being misrepresented as an imitation diamond, which is unlike a synthetic diamond.
When you are shopping for diamonds and are bothered that something is not a diamond, use a specialized testing device. You can utilize the device to confirm whether your gemstone is a diamond or an imitation diamond. A synthetic diamond will clear the test as it is also a real diamond.
Using the device on diamond rings will allow you to determine whether their diamonds are real since white topaz and cubic zirconia will not clear the test. It is important to weed out an imitation diamond as you shop for a used jewelry piece. You would be disappointed in the event that you purchase a fake diamond thinking that it is real.
Artificial Diamonds Versus Mined Diamonds: Properties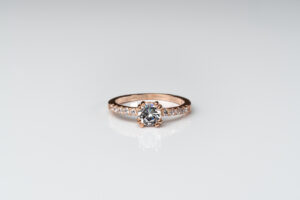 GIA spokesperson Stephen Morisseau stated that artificial diamonds are neither cubic zirconia stones nor fake diamonds. As for Morisseau, those products lack the chemical and physical properties that are identical to mined diamonds.
Lab-made diamonds are occasionally called synthetic diamonds. It is not technically a wrong descriptor, but the word synthetic perhaps makes people feel that those are fake diamonds. However, artificial diamonds are genuine diamonds.
When you compare the chemical and physical properties of artificial diamonds and natural diamonds, you will realize that the latter is a good example of their kind. A diamond simulant like moissanite or cubic zirconia as well as other gems may appear like a diamond to the bare eye. However, for Morisseau, diamond simulants lack the optical and chemical properties that are identical to mined and artificial diamonds.