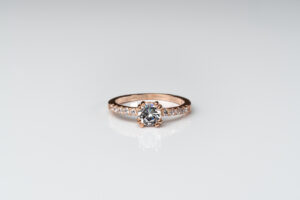 You may have heard that millennials are choosing lab-grown diamonds over earth-mined diamonds these days. Since more and more people are realizing how several natural diamonds are sourced, they stop buying them. According to experts, a significant portion of the diamonds in the market is sourced with enslaved labor and funds insurgent groups in many parts of the world.
This has led to many millennials buying lab-grown diamonds since they are a better ethical option. If you are also considering switching to lab-grown diamonds, you should know more about them. Here are some crucial things you need to consider before you decide to buy lab-grown diamond rings.
The Right Seller Or Online Store
The rise in the popularity of lab-grown diamonds encourages several companies to create their diamonds and sell them to customers. They do it through their stores or online diamond shopping sites. On browsing the internet, you will discover several websites that sell lab-grown diamonds. However, it will be hard for you to determine which one of them is genuine and has a good reputation. To find the right seller, remember to look through customer testimonials. If you see mostly favorable reviews for a diamond seller, then they might be the right option to buy lab-grown diamond jewelry.
They Are Huge Savings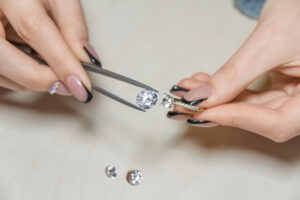 You can save up to 40-50 % when you purchase a lab-grown diamond rather than a natural diamond of the same dimension and grade. If you ask an expert, this is a huge price difference. If you do not have enough money to buy a natural diamond, there is no need to get sad now. You can easily buy a diamond made in a lab for half the price. Since the popularity of lab-grown diamonds is rising day by day, the price may get increased in the coming future, and buying them right now will be a great investment option.
Your Values
You need to check the origin of the diamonds you are procuring. If you have found that the diamonds are mined with enslaved labor or by not following any environmental guidelines in your research, you are free to walk away. Most people demand to know the source before buying a diamond and the jewelers are obliged to answer your questions. If you are not getting a straight answer from the jeweler, then the diamond is probably blood diamond and you should buy a lab-grown diamond instead.