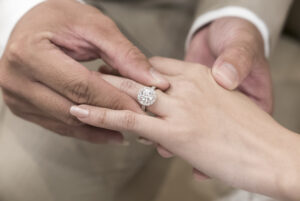 When you consider being greener, you are unlikely to think about carrying around reusable straws or coffee cups and using disposable plastic. In that situation, you may not consider choosing sustainable diamond jewelry. It is worth your consideration. Sustainable stones are not only greener and more ethical but are also likely to save you money. When shopping for engagement rings, you might be interested in choosing a jewelry item set with these kinds of diamonds. Keep reading to know more about sustainable diamonds.
What Sustainable Diamonds Are
These are ethically sourced diamonds or stones that have not been part of war conflicts or unfair labor practices. There are mining companies that subject minor and/or underprivileged people to dangerous working conditions while paying them unfair wages. Diamonds are also mined in war zones to fund illegal activity. As climate change makes everyone pay attention to making greener decisions, sustainable diamonds become a more and more popular option.
Sustainable Diamond Options
Here are how you can achieve sustainability in diamonds.
Recycled Diamonds
These stones are recut, reset, and reused as well as a popular sustainable diamond option. The source of these stones may not be known, and they are likely to have been sourced in an unsustainable way. However, recycled diamonds prevent ongoing harm emerging from improper or unethical mining practices. Going down the recycled route means getting a natural diamond. It is a repurposed product, so people consider it better for this planet.
Lab-Created Diamonds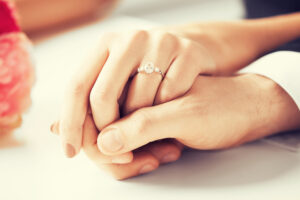 Synthetic or lab grown diamonds are not only regarded as sustainable but also becoming more and more popular among customers. These gemstones are made in laboratories, so they are deemed sustainable. Creating diamonds in a laboratory requires mimicking the application of pressure and heat involved in making diamonds underground. There is a stigma around the diamonds as several people feel that these are not real. The fact is that they are chemically and visually the same as mined diamonds.
There are benefits and downsides to buying lab-made diamond jewelry pieces. On the downside, since it is possible to manufacture diamonds at will, these stones only have a negligible resale value. Further, these are much more uniform, which is potentially an issue if you always wish to have something unique. With mined diamonds, two gemstones are always different. On the plus side, those products are usually more affordable and appear more clear than natural diamond jewelry items.