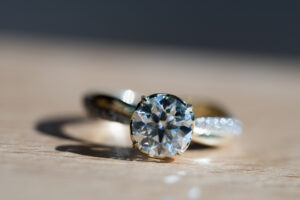 An engagement ring is a special promise made by couples who are ready to get married. It symbolizes the commitment between partners. The Cathedral engagement ring is a popular diamond rings design where the stone is fixed in the center and sits higher than in many other settings. The metal arches help to hold the center stone securely in place.
Many people choose a cathedral setting due to its gorgeous and easy-to-customize design. If you are looking for an elegant class and stylish design for your special moment, a cathedral engagement ring will be the best choice.
Types Of Cathedral Engagement Ring Settings
Cathedral engagement ring comes in a variety of styles from simple to heavy designs. There are different types of cathedral setting, which includes
Cathedral Pave Settings
Cathedral pave setting includes one big stone or pearls in the center along with small stones on the row. This is one of the popular and favorite settings in engagement ring designs.
Vintage Cathedral Settings
As the name says, vintage cathedral ring settings are considered the antique and basic settings of the ring. These cathedral settings have been elaborately designed and have complicated detailing. It is the most elegant design created so far.
Petite Cathedral Settings
A petite cathedral setting is a delicate design setting that features a thin band along with a big stone in the center. In this design, the center stone pop even more making it more attractive.
Simple Cathedral Settings
A simple cathedral ring is most suitable for people who are looking for a simple yet stylish ring. It is one of the classic settings offered by the cathedral setting. Metal is attached to a gorgeous stone that makes the ring smooth like a band.
Channel Set Cathedral Settings
Channel set cathedral setting is an option for looking for a modern ring in a traditional setting. This ring commonly combines diamond and white gold to give stylish look.
Qualities And Consideration Of A Cathedral Setting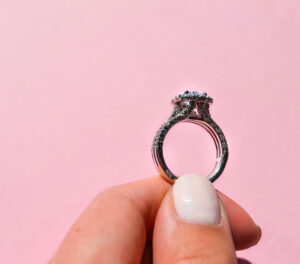 The Cathedral ring highlights the center stone making the ring eye-caching and elegant. The center design can protect the main stone or gems due to the arches around it. Cathedral setting rings are elegant and have many qualities too. But before buying the engagement ring, select the design according to her choices and lifestyle.