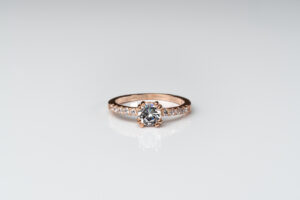 It is important to give proper care to your diamond ring to keep it clean and protect it from damage. Not maintaining your ring properly can lead to a lot of issues including losing the brilliance and appeal of gemstones, chipping of diamonds, losing stones, etc. Therefore, you have to take great care to maintain your ring properly.
The following tips can be beneficial for you to give better care to your diamond rings:
Inspect The Ring Monthly
Make it your habit to inspect the ring at least once a month. This can help you to find out the dirt and debris hidden under the prongs and other parts of the ring. It is important to clean them to improve the look of your ring and keep the stones sparkling.
Additionally, make sure to check for loose prongs and other damages in the ring. Check whether any prongs have worn out. Also, don't forget to make sure that no gemstones are loose in their setting. A monthly inspection can be beneficial for you to identify and fix minor damages before they become a problem.
Clean The Ring Regularly
Regular cleaning can help to eliminate the build-up of dirt, oil, and other residues on your ring. The accumulation of dirt and oil on your diamond can reduce its brilliance and sparkle thereby making your ring look dull. So make sure to clean your ring often to avoid such problems.
Rinse Your Ring Thoroughly After Cleaning
Even if your ring looks clean and shiny after the cleaning, it is important to rinse it properly to ensure that the residues of the cleaning liquid are not left behind. This can cause dirt and grime to get accumulated on your ring all over again.
Wash Your Hands Frequently
The cleaner your hands are, the less chance for oil and dirt to get accumulated on the ring. Therefore, wash your hands frequently if possible to keep your ring clean and clear.
Make Sure To Consider Additional Gemstones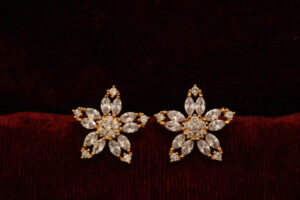 If your ring has additional gemstones apart from the center diamond, then it is important to give proper care to them too. These small stones are more prone to damage and losing. So you have to regularly inspect them to find out whether they are loose in their setting. Additionally, when choosing a cleaning liquid for your diamonds, make sure that it is also safe for the other gemstones present in your ring.
These tips can be helpful for you to give proper care to your diamond ring irrespective of the type of diamonds present in them including natural and lab grown diamonds. So consider them to keep your ring clean and shiny.