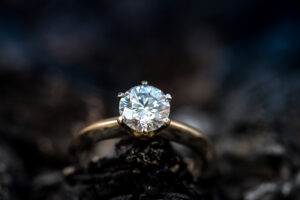 If you are planning to propose to your loved one, the first thing you need is a beautiful engagement ring. When you go engagement ring shopping, you will find many different styles, and choosing the right one can become quite overwhelming if you don't know what you want.
Here is the list of some of the most popular engagement ring trends in 2022.
Slim Bands Are Getting Popular
According to jewelry experts, most customers are looking for finer bands. People want to flaunt their engagement ring's principal investment, the diamond. The forms vary, but we're seeing an increasing number of clients who want the feature diamond to stand out on its own, so they're looking for a minimalist band.
Toi Et Moi Settings
The Toi et Moi ring represents the coming together of two individuals in the purest expression of love through the representation of two gemstones put beside each other on a beautiful ring. Celebrities like Ariana Grande and Emily Ratajkowski received distinctive Toi et Moi rings from their spouses, which is getting trendy. Toi et Moi rings have historically featured natural diamonds, but jewelers are now experimenting with other precious stones like sapphires, emeralds, and even pearls to fill in the second valuable stone out of this unquestionably romantic form.
Art Deco-Inspired
The Art Deco style is becoming increasingly fashionable. Many buyers like modern rings with Art Deco design elements including clean dramatic lines, geometric patterns, and unique diamond cuts like kites and baguettes. Customers are growing more daring when it comes to blending different diamond cuts, such as baguettes and rounds.
Solitaire Diamonds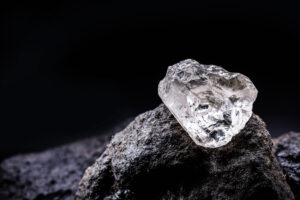 A solitary diamond ring in a hefty gold bombe or sculptural ring is one of the hottest styles right now. People are still investing their money in a single diamond, but they are also wanting to design more to make the stone stand out. They choose a distinctive design, a larger ring, and an uncommon form to enhance intrigue. People are eager to depart from the norm yet prefer a classic and straightforward design.
Lab-Grown Diamond Rings
One of the most popular choices for engagement rings among millennials these days is diamonds created in a lab setting. These diamonds are ethical and do not harm the environment. That means, if your loved one is very conscious about the environment, there is nothing better than a lab-grown diamond engagement ring. In addition to that, you won't be spending a lot of money when you are purchasing lab diamonds.