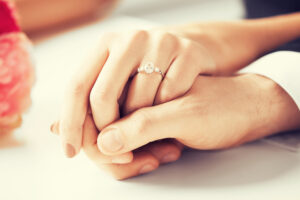 Diamonds have long been admired for their beauty and brilliance. These precious gemstones have captivated us for centuries, symbolizing wealth, luxury, and eternal love. However, recent advancements in technology have allowed scientists to create artificial diamonds that possess remarkable qualities and shine just as brightly as their natural counterparts. Let's delve into the properties of artificial diamonds and explore their potential in various industries.
Spectacular Clarity And Color:
One of the remarkable features of artificial diamonds is their impeccable clarity and color. Through meticulous control of the growth process, scientists can produce diamonds with minimal internal flaws and impurities, resulting in stunningly clear gemstones. Moreover, the color of synthetic diamonds can be precisely manipulated, offering a vast array of options beyond traditional white diamonds. These vibrant hues make artificial diamonds highly sought after in the jewelry industry, where they can be transformed into breathtaking pieces of wearable art.
Sustainable And Ethical Sourcing:
The shining capabilities of artificial diamonds extend beyond their physical attributes. Unlike natural diamonds, which often require extensive mining operations, synthetic diamonds are created in a laboratory using sustainable methods. This eliminates the environmental impact associated with traditional diamond mining, including habitat destruction and water pollution. Additionally, artificial diamonds are free from the ethical concerns surrounding the mining industry, such as human rights violations and conflicts.
Cutting-Edge Technological Applications:
Artificial diamonds have proven to be indispensable in various technological fields due to their exceptional thermal conductivity and electrical properties. Furthermore, artificial diamonds have found application in laser technology, where their unique properties enable the creation of powerful and precise laser beams. From advanced medical devices to cutting-edge research instruments, the shining capabilities of artificial diamonds continue to push the boundaries of innovation.
Future Possibilities: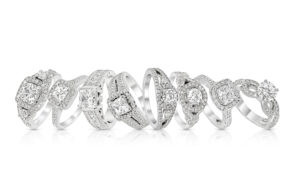 As technology continues to advance, the potential of artificial diamonds expands even further. Scientists are continually exploring new methods to enhance the properties of lab-grown diamonds, including increasing their size and color possibilities. Additionally, ongoing research aims to utilize synthetic diamonds in quantum computing, where their exceptional properties could revolutionize information processing and storage. The future holds exciting prospects for these man-made marvels, and their shining capabilities are poised to shape various industries.
In conclusion, the shining capabilities of artificial diamonds are truly remarkable. These lab-grown gems possess unparalleled durability, spectacular clarity, and vibrant colors, making them highly desirable in the jewelry industry. Beyond aesthetics, artificial diamonds offer sustainable and ethical alternatives to traditional diamond sourcing. Moreover, their exceptional thermal and electrical properties make them invaluable in cutting-edge technological applications. As we look ahead, the future holds great promise for artificial diamonds, with ongoing research and advancements paving the way for new possibilities. Whether adorning our fingers or powering our devices, artificial diamonds are undoubtedly shining bright in the world of gemstones and technology alike.