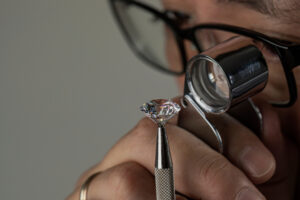 Lab grown diamonds and natural diamonds of the same 4Cs are exactly the same, except for their origin – one mined from underneath the earth's surface and the other made using advanced technology in a good laboratory. While making a choice between a lab made and natural diamond for your jewelry, you may wonder what qualities would set your diamond apart from the rest of the lot. Listed below are some such factors to consider before making the choice.
Are They Exactly The Same In Quality?
As a matter of fact, both manmade and natural diamonds can be of the exact same quality when graded using the same high-quality grading system used globally to assess the 4Cs – the cut, color, clarity and carat. Both have the same physical hardness, same optical properties, and same molecular structure. Good quality manmade diamonds will have no fluorescence or inclusions and would be as clear as their natural counterparts. Most reputable manufacturers have a number inscribed in their lab-grown diamonds that corresponds to individual certification and data related to that particular stone. This would help with easy access to reliable information regarding the stone.
Are They Exactly The Same In Appearance?
Two diamonds – one manmade and the other lab grown – with the same cut, color, clarity and carat – would appear exactly the same to the naked eye. They can only be distinguished from each other by a trained gemologist using specialized equipment for the purpose of identifying diamonds. Even with such equipment, it might sometimes be a bit difficult to tell them apart owing to their structural similarities. For example, to the average buyer, lab grown diamond rings featuring big center stones would appear the same as the rings using natural diamonds of the same specifications. The color, sparkle and brilliance would be identical in appearance. Those contemplating the choices can go with manmade diamonds if appearance is the only criterion holding them back from making the purchase.
Are They Exactly The Same In Price?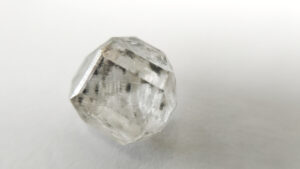 Definitely not. Lab grown diamonds are much cheaper compared to natural diamonds. This price difference would also be reflected in lab grown diamond jewelry, making them 30% to 40% cheaper than the ones studded with natural diamonds of the same size and quality.
When considering lab grown diamonds or natural diamonds for your purchase it might be helpful to know that high quality manmade diamonds would always be worth the money spent due to the superior quality available at pocket-friendly price tags that make them stand apart.