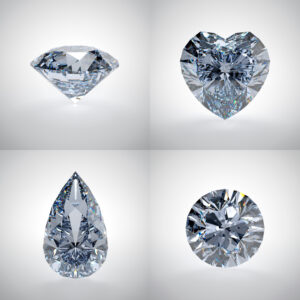 The center stone of an engagement ring is naturally the focus of attention—but the ring setting is also important, as it influences everything from the price tag to how much light reaches that sparkler. The location of the diamond on the ring's band, or shank, and how it's fastened in place is referred to as ring setting. There are many different types of ring settings for you to choose from.
If you are looking for a perfect ring setting for your diamond rings, you will come across a wide range of settings. Choosing one can be overwhelming if you do not know about the features of each of them.
Here are some of the best engagement ring settings that you can try.
Prong Setting
Prongs are the small claws or hooks that stretch up and around the diamond's edges to secure it. The stone is held in place by three to six prongs in this sort of setting. A prong setting is ideal for a solitaire diamond because it provides for maximum light exposure from all directions, giving the center stone maximum shine.
Three-Stone Setting
This setting comprises a center diamond surrounded by two side stones, either diamonds or other precious gemstones. Because of the large variety of stones that may be used in this style of arrangement, there is greater potential for creativity. The addition of sapphires, rubies, or emeralds to this multi-stone setting is stunning.
Halo Setting
A bigger center stone is surrounded by a halo of smaller accent diamonds. One of the finest ways to get extra bling for your money is by choosing a halo setting. This setting gives the appearance of a larger center stone without spending much on the diamond.
Bezel Setting
A bezel setting wraps the center diamond snugly in a metal rim that either totally or partially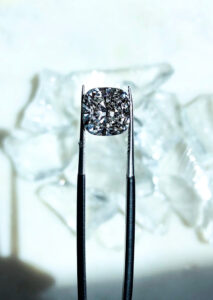 covers its sides, rather than using prongs to hold a raised diamond in place. This setting is perfect for anyone with a busy profession or lifestyle. It is also popular because of its modern, minimalist aesthetic.
Pavé Setting
The pavé ring resembles a road paved with teeny-tiny diamonds. A pavé setting transforms an ordinary band into something very unique and attractive. After an anniversary or other marriage milestone, many individuals upgrade their engagement rings with some form of pavé.